Low level laser treatment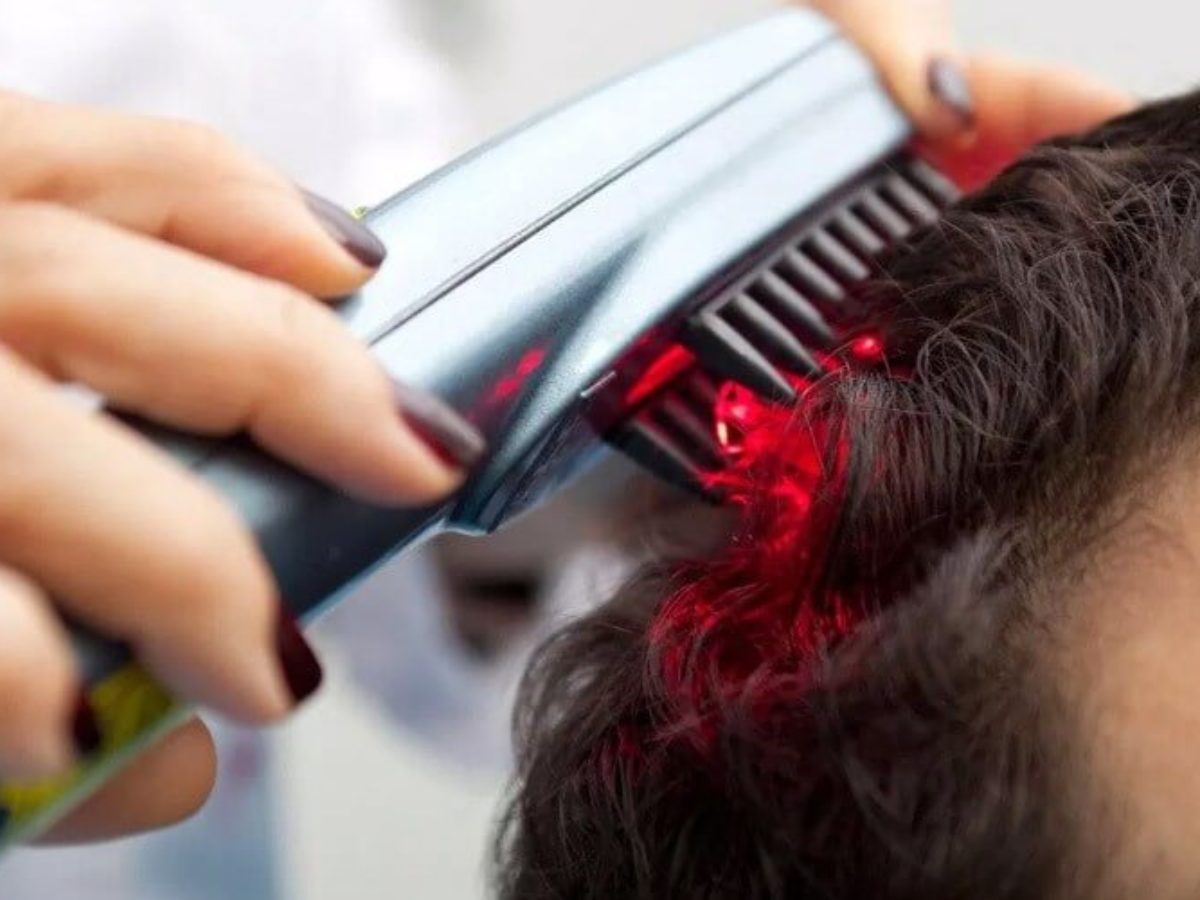 LOW LEVEL LASER THERAPY
LLLT is a modern non-surgical hair loss treatment that uses laser light to stimulate cell growth and supercharge hair follicles. It helps to combat hair loss and improve the volume and appearance of hair. The therapy is painless and has no known side effects.
LLLT has been approved by the FDA as a hair loss treatment for both men and women. It is mainly used to treat androgenetic alopecia or what's often referred to as male or female pattern-baldness.
Androgenetic alopecia is the most common cause of hair loss in both men and women, and a hereditary condition which causes hair follicles to shrink and become dormant, eventually stopping hair growth all together.
LLLT can also be used to treat other forms of alopecia and hair loss that stems from causes such as chemotherapy or severe hair loss that may occur in women after pregnancy or menopause.
It is also frequently used to complement other hair loss treatments such as PRP therapy and can be particularly effective in conjunction with hair transplant procedures. Results with LLLT have also shown to be even more beneficial than medications over the short-term.
How does LLLT work?
The laser light that's used in LLLT produces a particular wavelength, which has a unique ability to be absorbed by the molecules of the hair follicles. The light helps to shift hair follicles into the growth stage in multiple ways.
When it penetrates the scalp, it stimulates the stem cells responsible for the regeneration of the hair follicles, encouraging hair regrowth. It also works to increase the production of ATP and the metabolic process of the cells for faster hair growth.
The light acts to increase blood flow in the targeted region of the scalp, therefore increasing the delivery of nutrients and oxygen to the hair follicles, causing the hair to grow with greater length and diameter. This helps to produce thicker hair shafts and results in fuller looking hair overall.

Tanisha Kannan
Came to Doc Juvita with hair fall problems a couple of months ago. Over time with her treatments my hair has improved in terms of its texture, growth and appearance. I am extremely happy with the ongoing services she's providing for my problem. Highly recommend you to visit her clinic. She is a very sweet and approachable person.
Shreya Shetty
Dr. Juvita is the best dermatologist in bangalore.. I have visited Dr. Juvita Aesthetics for laser hair removal for full body 6 months ago. I am happy with the service. Clinic is clean and very professional. Thank you Dr. Juvita and team.. Ms. Deepika and Ms. Anuja also made me feel comfortable during the procedures.
Caroline Rebello
I visited Dr Juvita for a skin and hair related issue that I was facing for a few years. With one consultation and one dosage of medicines, I have seen credible results. Dr Juvita is especially wonderful and she also calls you back in a few days to see how you're recovering. Would 10/10 recommend this to friends and family. Very satisfied visit.
Shilpa Dsouzal
I went in for a consultation for my hair thinning and very visible scalp. Dr. Juvita was able to assess it as stage 4 female pattern and suggested treatment options. Knowing that at that stage, hair regrowth is minimal - she explained everything clearly and also what is achievable vs what isn't. I've done 7 sessions of treatment so far and we're seeing thicker hair, lesser hairfall. She and her staff are really professional and everything is done quick and painless.